Unique and reasonably price coastal furniture. Employees are super friendly and helpful. Really cool!

Dan Wesolek
Love this place! Unique finds (so refreshing from the standard big box stores that all sell the same thing), beautifully decorated, super friendly staff - a must see when decorating you home :)

Trecia Jones
I loved that place! The items for sale are unusual and a wide variety of prices.

Bernadette Gray
About Us
30 years Family owned and operated! Awarded 2018 - 2023 Englewood Sun Reader Choice for Best in Furniture & Home Decor. We have a knowledgeable and experienced team that can help you find the perfect solutions for your home decorating needs.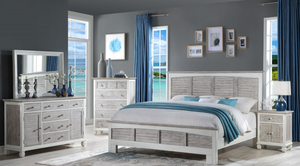 Bedroom
Make your bedroom the most restful place in your home. At The Posh Pelican, we offer beautiful and practical choices for any taste. Our elegant and affordable bedroom collections will give you plenty of stylish choices for your space. Come in today and see for yourself.
Dining
The dining room is typically a gathering place for great food and great conversation - why not furnish it with great style? Check out our wide range of styles, colors and materials - the choices are endless!
Living
We make it easy to personalize your space with thousands of color, fabric and style combinations. Our selection of Living Room Furniture will help you complete the exact look you want. 
Location
Find Us
4275 South Access Road
Englewood, Florida
(941) 474-0707
Mon - Fri, 10:00am - 5:30pm
Saturday, 11:00am - 5:30pm
Sunday, 11:00am - 5:30pm